Chiropractic Care Nashville
Are You Looking for a Natural Treatment Method for Your Pain and Health Issues?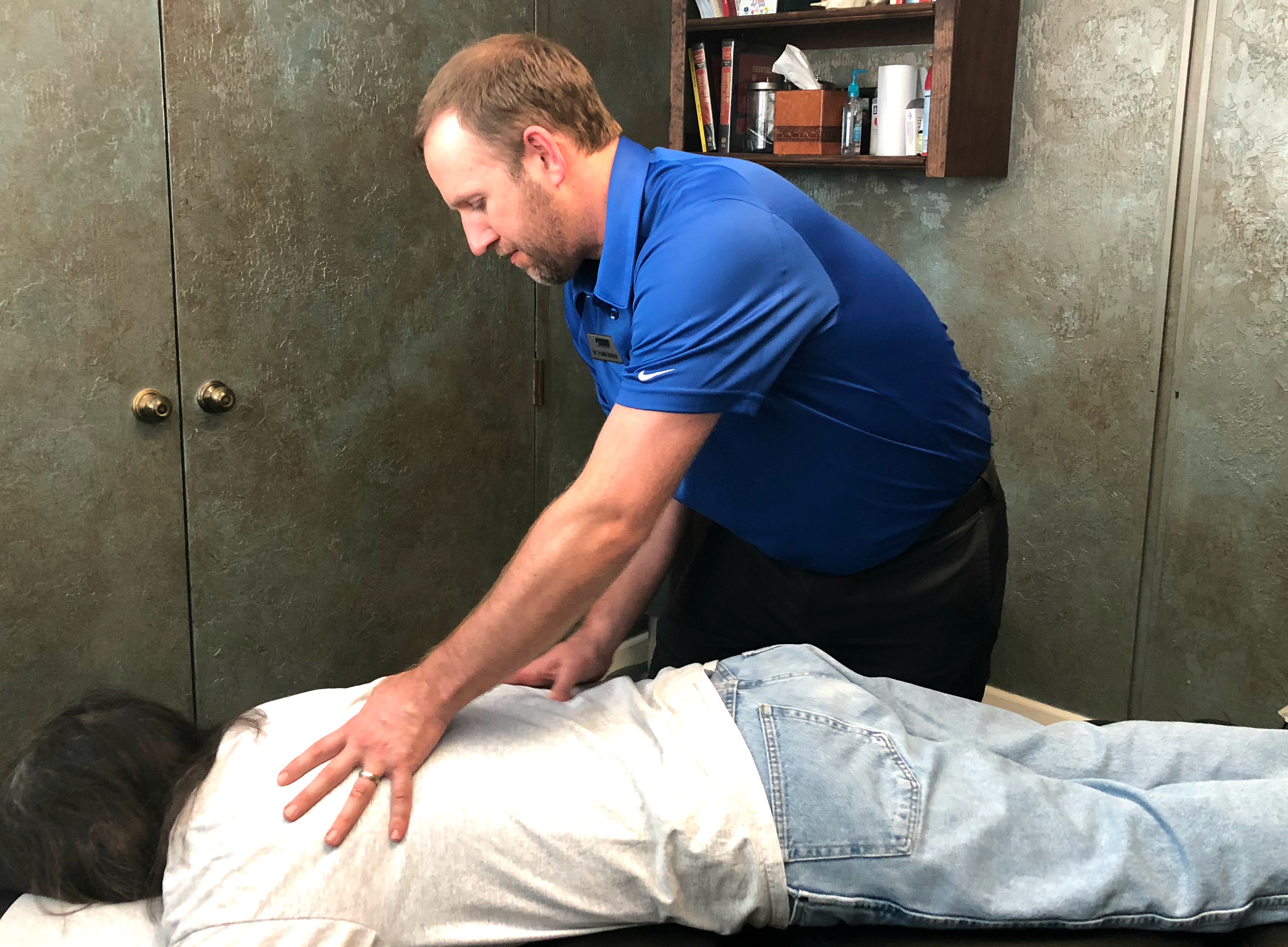 When an individual is experiencing back pain, neck pain, radiating pain, or a host of other ailments, we encourage those to consider the natural choice with chiropractic care. Chiropractors offer a natural treatment method that can complement other types of treatments, or act as an alternative to medications, surgeries and other methods that can come with negative side effects. A chiropractor's study and knowledge goes far beyond the back and neck, and includes the whole body, & putting it into a state that helps heal itself and create overall wellness.
Chiropractic care is a complete system of natural healing that involves gentle spinal adjustments that align the vertebrae of your spine and extremities. By adjusting the spine and/or other joints, the communication between the nervous system, blood vessels, organs, muscles, and other parts of your body is restored. This is when true healing can begin since the injured parts need the nervous system stimulation to function properly.
Try Our Chiropractic Services for These Ailments
At Batson ChiroHealth Group here in Donelson, our main focus is on complete wellness. With a whole body healthcare approach, our chiropractic clinic offers an array of services including: acupuncture, regenerative medicine, spinal decompression, neurofeedback, nutritional evaluations, complete rehab and therapies. These services are used in combination to get you better faster. All of our services promote overall health and provide individuals with multiple treatment options for various ailments.
Consider BCG as a solution for health concerns such as:
Back and Neck Pain
Treating back and neck pain is a specialty of chiropractic care. We have extensive knowledge on the spinal column, and we are skilled in techniques that work to heal problems in this part of the body. We provide natural and non-invasive options as an alternative to pain medications, steroid injections and surgery.
Injuries
Whether an individual is experiencing an injury from an auto accident, sports, or a fall, chiropractic care can help in many cases. With a car accident, a person often experiences whiplash, back pain and similar concerns. The best Nashville chiropractors at Batson ChiroHealth Group can adjust the spine and/or joints that are affected to restore function and stimulate healing via the nervous system. This will enable the patient to recover in a shorter period of time with less chance of a continued disability. Therapies are used to decrease inflammation, improve mobility, and assist in speeding up the healing process.
Other Ailments
If you have a health concern, and you're interested in knowing if chiropractic care is an option for you, we encourage you to contact us for a consultation. Many individuals experience relief ranging from headaches to foot problems, and from arthritis to allergy/sinus issues.
Natural Wellness
However, chiropractic treatment doesn't focus solely on health issues. We also use our specialty knowledge to improve overall health function of the body. While chiropractic care is great for treating existing problems, it is often times better as a preventive lifestyle. Chiropractic care and our other services can encourage well-being and put the body into a prime condition to heal itself. Through regular chiropractic care, nutrition, movement, & sleep you can feel healthier and even prevent many health problems from starting. So come to our office in Nashville for back and neck pain, but also come to improve your health and well-being.
What Can You Expect From Batson ChiroHealth Group?
We have four chiropractors at our Lebanon Pike practice in Donelson to take care of the needs of our patients: Dr. Frank Batson, Dr. Lance McClure, and Dr. Greg Butts. Each of the four Chiropractors are specialized in advanced services.  Together, we will work to find the most effective treatment method for you and your problem, or we will refer you to the appropriate specialists.
Our office provides traditional chiropractic techniques that have lasted over time, such as the spinal adjustment, massage therapy, cranial work, and extensive rehab therapy. By using multiple approaches, we are able to provide each patient with personalized care to fit your needs, goals, and comfort level.
Come In Today!
At Batson ChiroHealth Group, we can provide natural and effective solutions to a number of health problems, ranging from headaches to neck pain for Nashville, Donelson, East Nashville, Hermitage, Old Hickory, and Mt. Juliet residents. We can also promote your overall health through our specialty services. We tailor our treatment programs to your specific needs and goals for your health. To make your appointment today, call our office now at (615) 751-0958.

Batson ChiroHealth Group | (615) 751-0958