Contact Batson ChiroHealth Group
We'd love to hear from you! Call us at (615) 751-0958
Covid-19 Update
We Remain Open & Are Here For YOU.
Twenty-five years ago when I started this journey into health-care, with a dream of having a comprehensive wellness practice with multiple talented providers, I never dreamed it would be threatened one day by a virus.
While these last 2 months have been tough, we are so thankful for all the patients/practice members, as well as our team, that are still coming in and have supported our business & kept us from closing our doors. We remain open and here to serve you. Rest assured, we're taking all necessary and additional precautions to make sure we protect the safety of you and our team.
Your health is our number one priority and we believe in the power of chiropractic care and its positive benefits on the immune system, among others. So we encourage you to come in, feel confident that the practice is clean and safe, and be proactive with your health through Chiropractic, Acupuncture, and Regenerative Medicine.
If you do have flu-like symptoms or a fever, please let us know before you arrive so that we may reschedule your visit.
If you'd like to make an appointment, give us a call and we will make it happen. We have gone to a curbside waiting room so when you arrive, call us and remain outside until we come and get you.
We look forward to seeing you soon.

APPOINTMENTS
❕❕❕
Please specify in the comments section which service(s) you are interested in from the list below:
Chiropractic
Massage Therapy
Spinal Decompression
Acupuncture
BrainCore Therapy
Regenerative Medicine
B12 Injections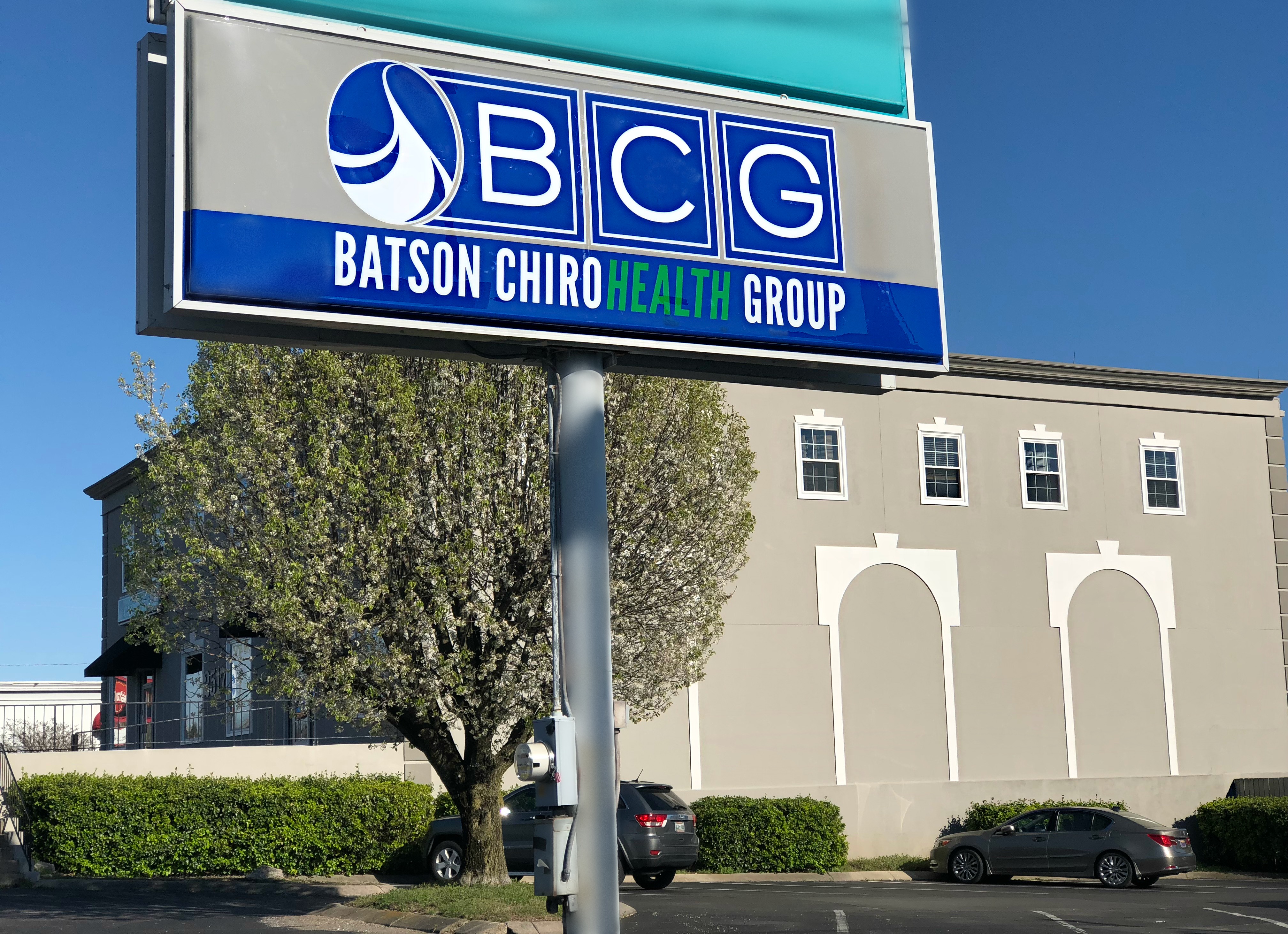 CONTACT
Batson ChiroHealth Group
2517 Lebanon Pike, Ste 101
Nashville, TN 37214
T: (615) 751-0958
Fax: (615) 883-9906
Office Hours
M
8:00 – 12:00
1:00 – 6:00
T
8:00 – 12:00
1:00 – 6:00
W
8:00 – 12:00
1:00 – 6:00
T
9:00 – 12:00
1:00 – 5:00
F
8:00 – 12:00
1:00 – 5:00

FIND US
We are located on Lebanon Pike in Donelson, just five miles from downtown Nashville; one block East of McGavock Pike.
We are right across from the Donelson First Baptist Church and Pizza Hut. We are in the gray stucco Buddy Allen Carpet building in Suite 101 and we have a rear entrance. Look for our large sign… you can't miss us!