Job Type: Part-Time that could lead to Full-Time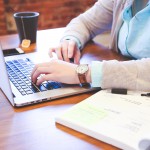 Schedule: Weekdays
Compensation: Competitive Pay with Incentives
Training Period: 2-4 wks
Reports to: Marketing Director
Primary Responsibilities:
Managing the fulfillment center, including mailing and shipping marketing materials and e-commerce products, in an efficient and cost-effective manner. Receiving and fulfilling online orders of products and services. Organizing recipient data for monthly newsletters. Preparing monthly newsletters and dropping them in the mail. Managing Every Door Direct Mail (EDDM) campaigns from start to finish. Managing the referral program, including data entry; mailing referral gifts according to the rules established for the referral program. Preparing marketing collateral for distribution within the practice, including postcards, brochures, booklets, newsletters, flyers, etc.
Secondary Responsibilities:
Running errands as needed (e.g., picking up supplies, dropping off mail). Assisting with events (some nights and weekends). Interacting with practice members. Assisting with video and photo shoots. Writing for the web, including social media, press releases, and blog posts. Performing general marketing duties as needed.
---
Send your résumé and cover letter to brandon@batsonwellness.com.