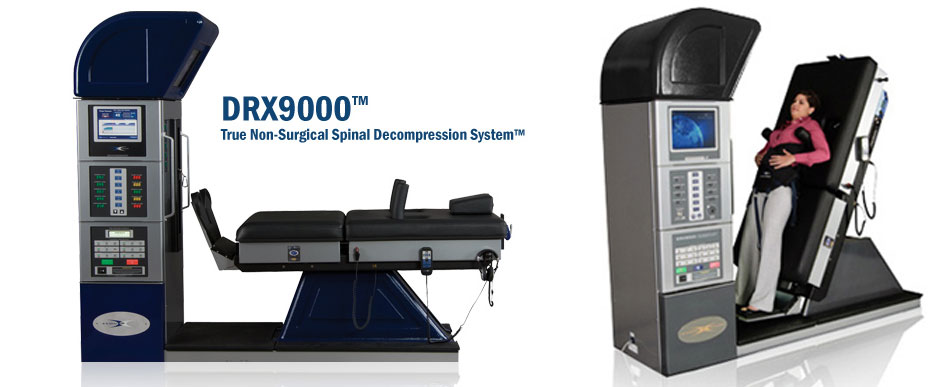 If you've seen advertisements for Spinal Decompression from Nashville chiropractors, you may be wondering, "What exactly is spinal decompression?"
Spinal decompression—often called non-surgical spinal decompression—is a system of traction therapy that stretches and relaxes the spine intermittently in a controlled setting. This therapy is used mainly for three conditions—disc bulges, facet syndrome, and degenerative disc disease. As we get older, our disc spaces get closer together, and this can cause degenerative disc disease.
Decompression is quite simple. It's a form of traction to the spine that creates enough pull and separation of the spinal joint to create negative intervertebral disc pressure. When this happens, it helps migrate the disc bulge back to the center of the joint, and it also allows blood and nutrients to flow into the area to help with healing. Most people are pleasantly surprised when they realize spinal decompression is very comfortable. We've even had patients fall asleep during their treatment sessions.
At Batson Chiropractic Group, our patients benefit from an advanced spinal decompression system called the DRX-9000. This state-of-the-art system utilizes high-speed treatment computers to calculate the logarithmic spinal decompression treatment curve for each patient. The DRX-9000 uses special computer monitors to constantly check and correct the system's movements to change decompressive force experienced by each patient for a more customized treatment. And we have two of these impressive systems!
For someone suffering with a herniated disc in their neck or low back, non-surgical spinal decompression should absolutely be considered an option. It's also effective at treating ruptured discs, spinal stenosis, sciatica, facet syndrome, and even failed surgery.
Click here to learn more about non-surgical spinal decompression with the new DRX-9000.